Been a while since I've last blogged.
In a nutshell, the most happening things in my life right now is getting a place in uni, and the just-passed Genting trip. Definitely gonna talk about the latter.
Took the night coach from Boon Lay and Hotat came to send me off. It was my first time taking such a coach. (the previous coach ride was just a normal bus) I was a noob luh. Amazed by the stuff they have. Haha!
Reached Genting at 33oam. Yeah. Couldnt check in so we had breakfast at Mac's before moving to Starbucks to sleep. Yeah. Like some homeless people. LOL.
Checked in at around 11 plus. We got great rooms! We werent suppose to get rooms with scenery view, and we got interlinked rooms and with scenery view!
Loved the weather there. It's like only 17 degrees! Half of Singapore's temp! Our getaway was at a great timing. Just when the weather in Singapore is getting unbearable.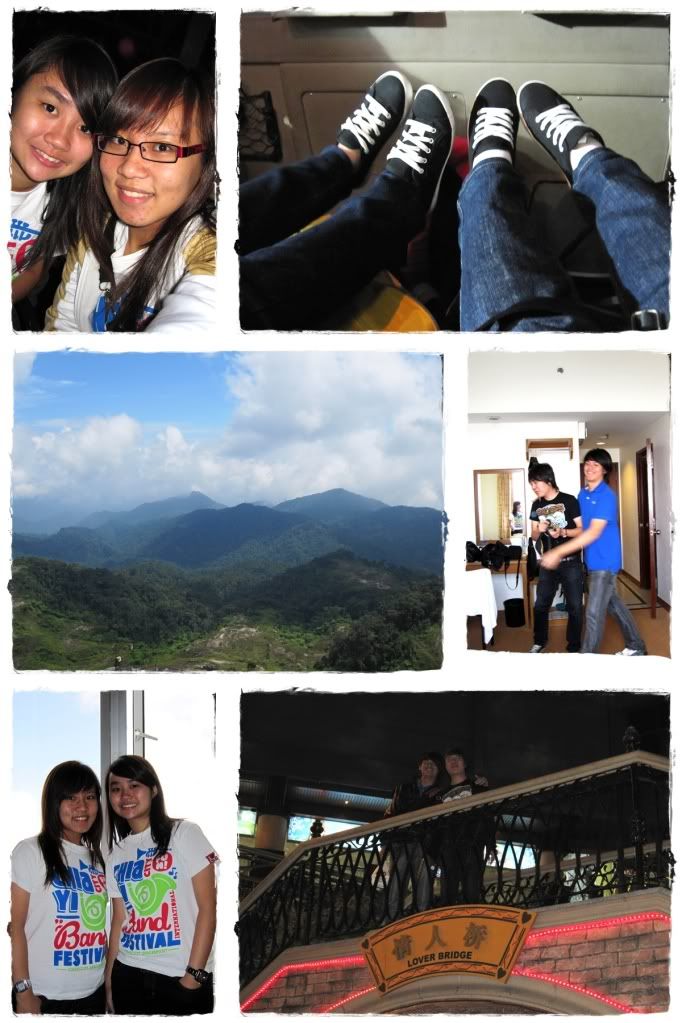 Had a short nap and woke up before going for dinner at Mushroom Farm! It was my first ever time going down the mountain (not really but you get what I mean ya?). It was always restaurants in the hotel when travelling with parents (but that was like when I was in primary school) and it was FIRST WORLD CAFE all 5 days with fsmb.
Had fun camwhoring and playing. Wahahaha.
Went back to hotel and started playing with my cam's slow synchro flash. Haha!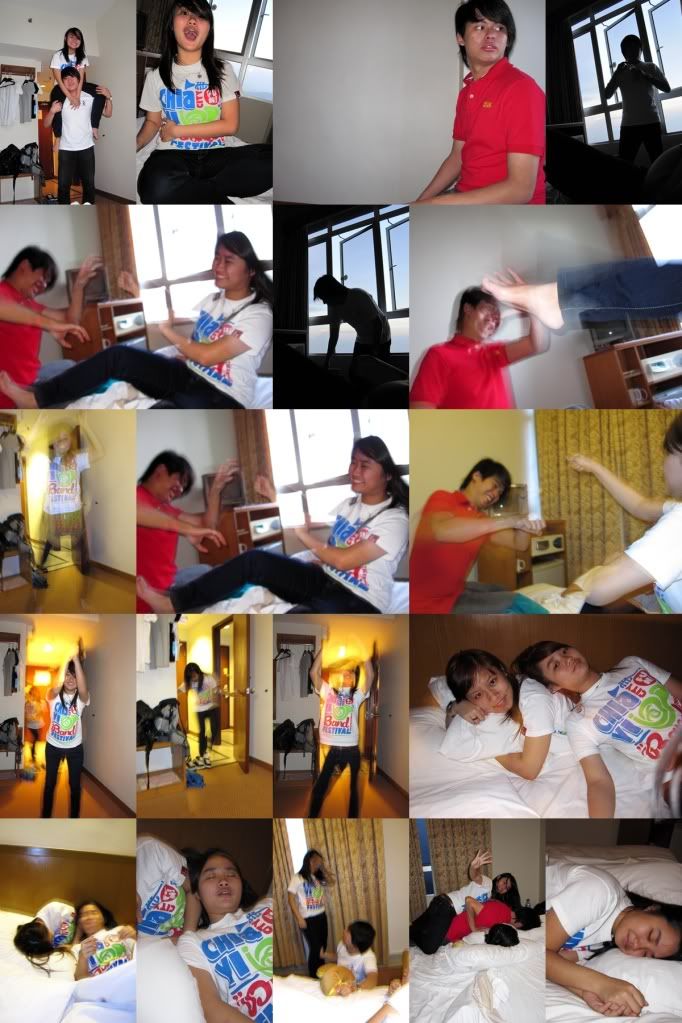 Gena gone crazy. LOL.
Went out for a walk and got supper back! The guys were hungryyyy.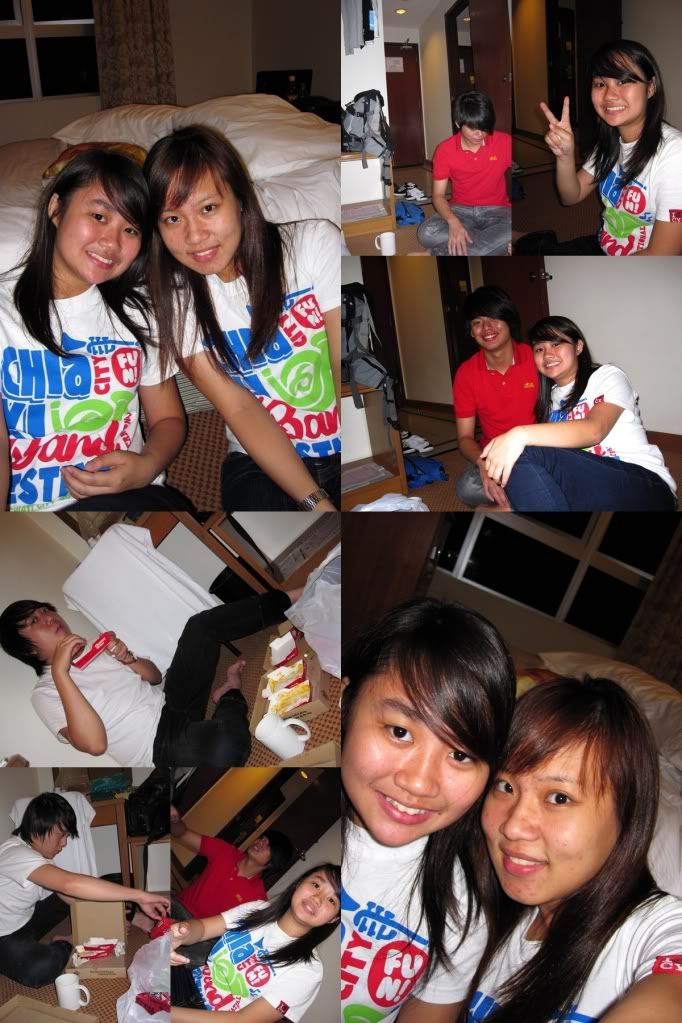 can see how tired everybody was. Lol.
Cant remember what time we slept. And that's the end of Day 1! More of slacking and resting. Day 2 to be up soon!
<3