It was all about rides and rides and more rides!
Breakfast-ed at Resorts Cafe before getting our passes and going to play! We took Euro Express (indoor roller coaster) like 6 times in total the whole day =.= Thanks to Gena. Hahaha!
Spamming photos for this entry..
1st ride in outdoor!
Flying Coaster!
My favourite. Haha! Couldnt forget it ever since I took it 5 years ago. Kept asking Gena to give it a shot. She's damn funny. On the way up, she shouted
"WHAT AM I DOING HERE?!"
Haha! Gena! Too late! But she loved it too. Lol.
Walked around, played games in the stalls and tried to win prizes. We're not aiming for the prizes. But the thrill of knowing you won something is just so nice. LOL. Lewis was lucky to have won a bear with a try in trying to fish for a duck.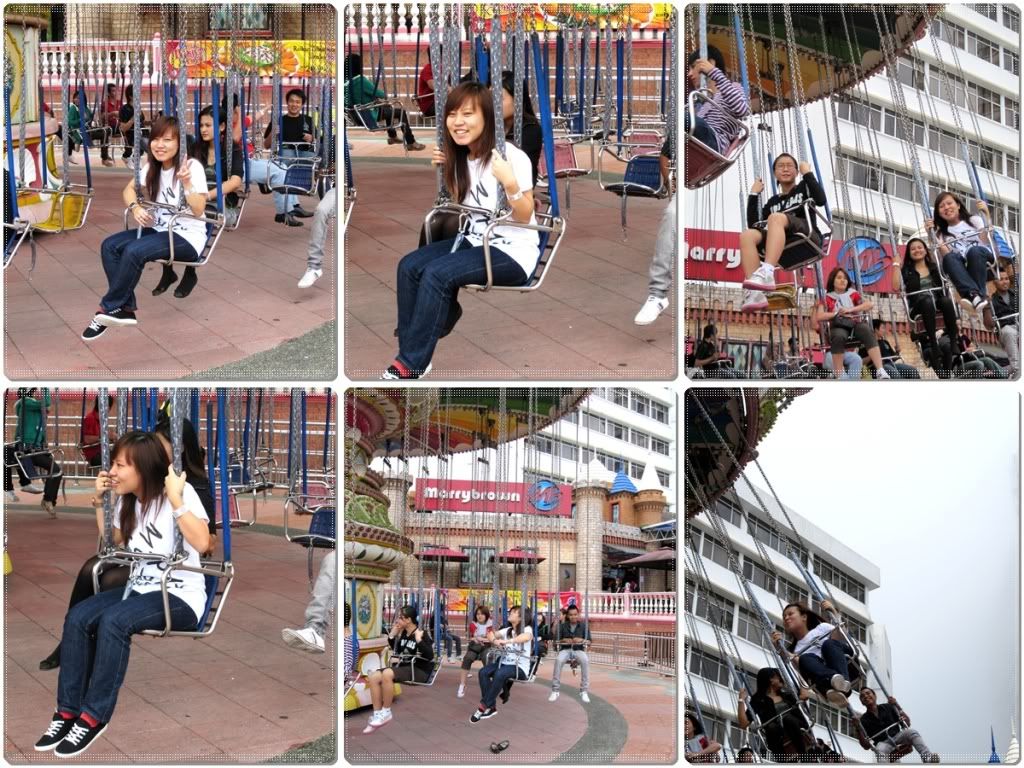 Took the swing alone since nobody wanna join me =(
Haha! love the feeling of being up in the air turning and turning.
Went to play some stall games and dint win anything until I was left with my last token. Played a game whereby you had to throw your token onto the table with many circles and it has to land inside the circle without touching the perimeters. Who knows. I threw, the coin slide right into THE JUMBO PRIZE CIRLE!
Dinoland was nextttttt.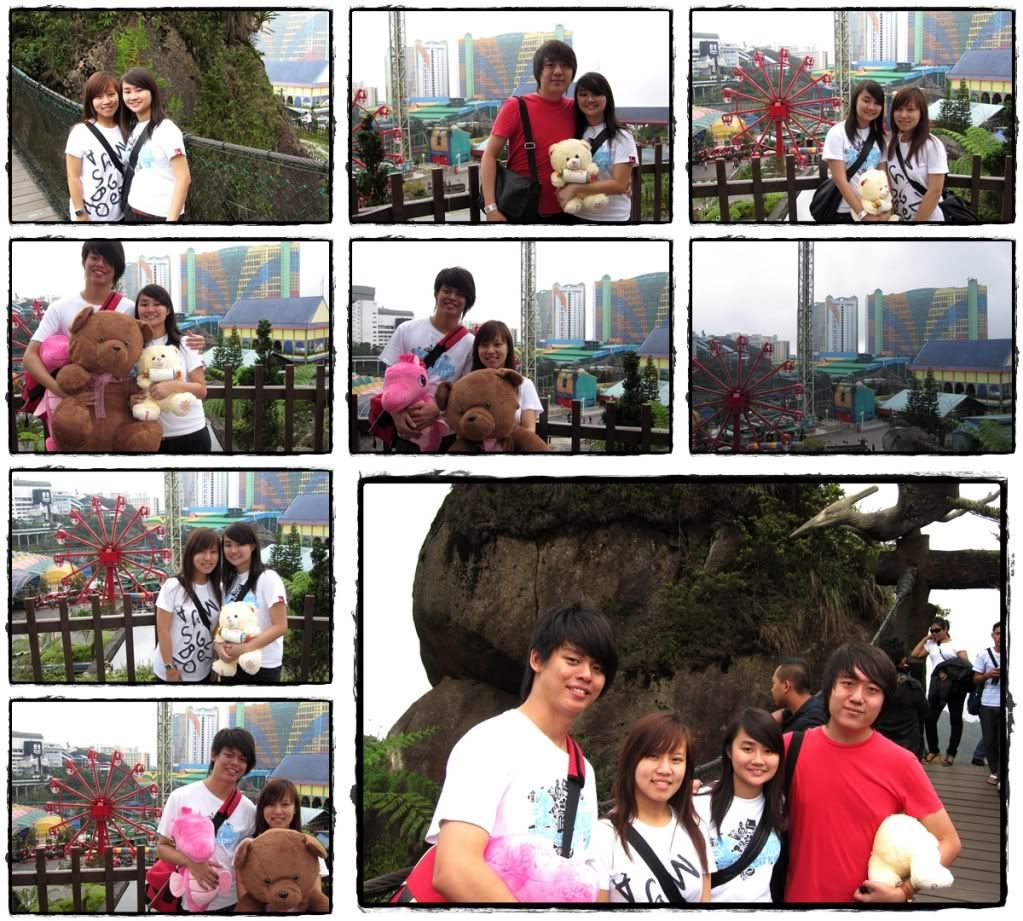 Great scenery for phototaking and it was perfect! The fog come and go :D
I took corkscrew alone again! Hahaha. It was real real fun cos when the roller coaster was making its way up, the fog came back and I can see nothing in front of me, so it's like I'm travelling into somewhere unknown, and suddenly you're going down. Love the excitement!
Our only regret was spaceshot. Closed for all 3 days. =(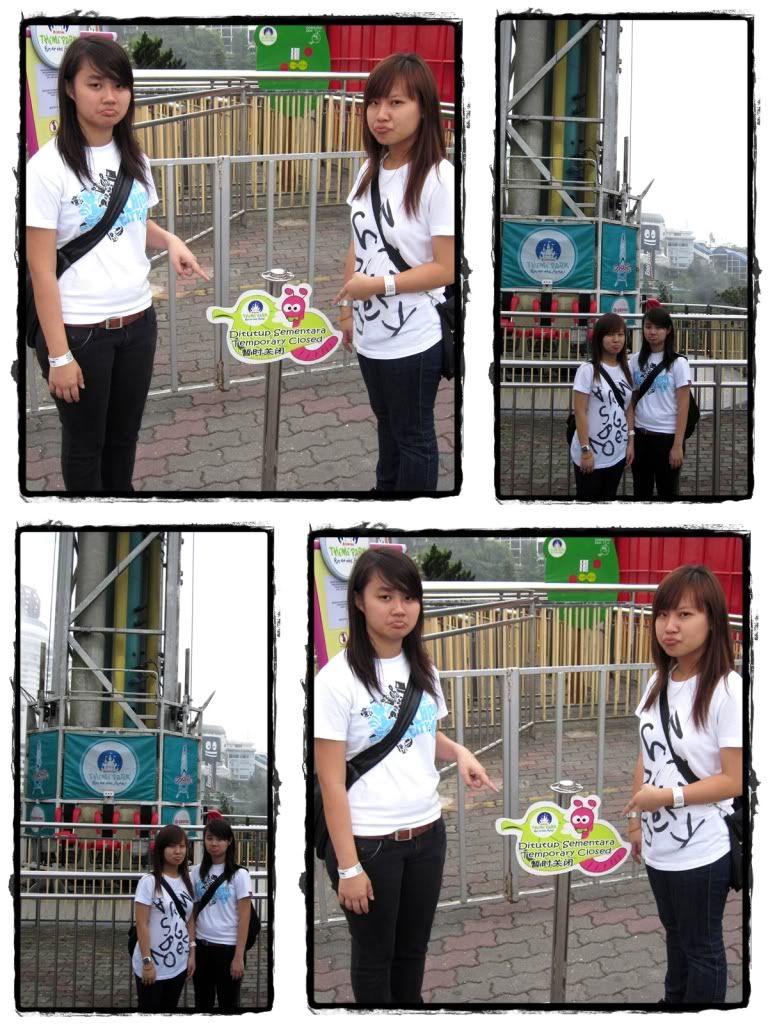 Repetition of the photos is to emphasise how sad we are. LOL.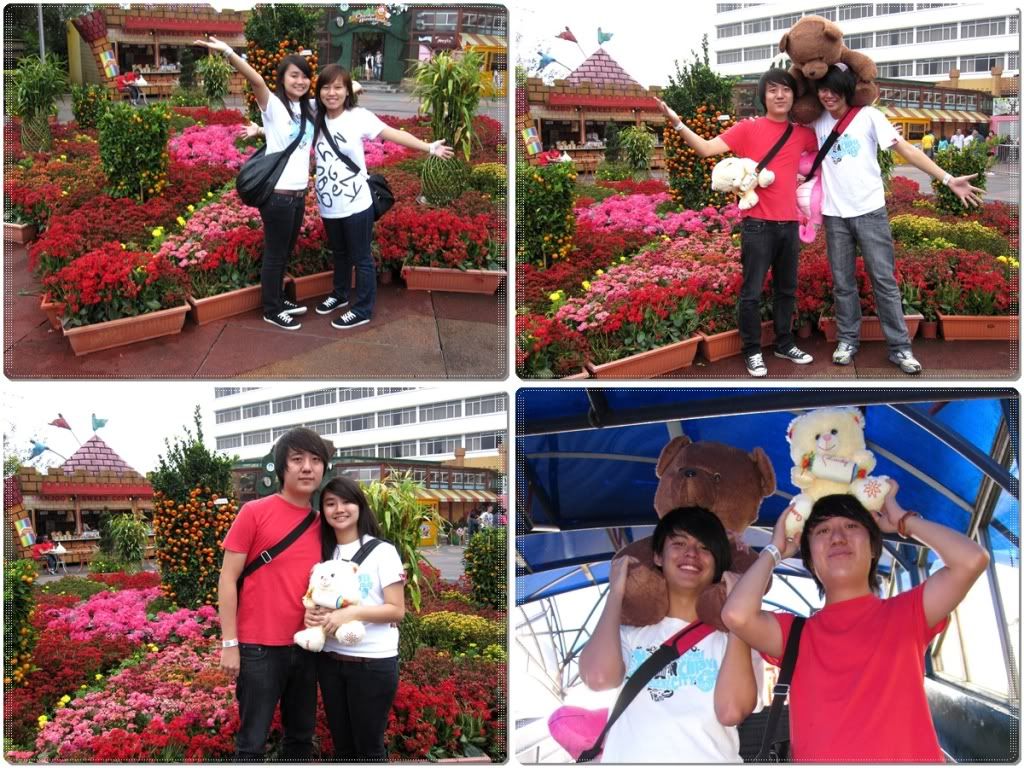 Went back to put all the soft toys before coming out again. Lol. Or else we cant play other rides!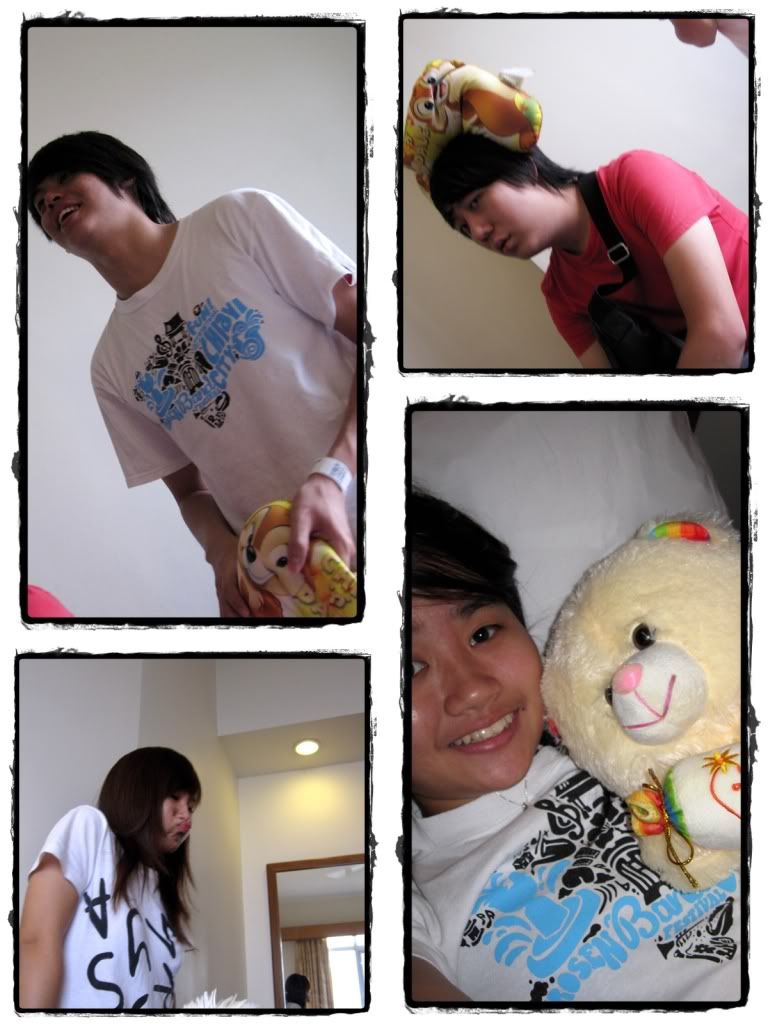 Since we had vouchers, we went bowling!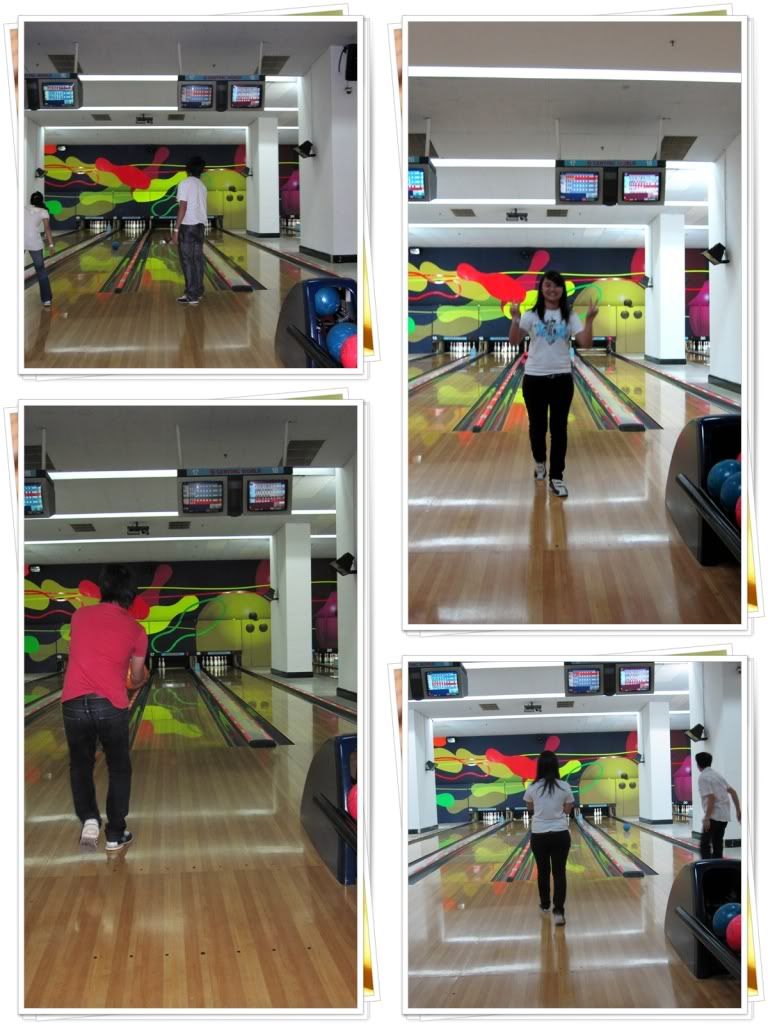 Went back to outdoor theme park, and the pirate ship was finally opened! Managed to persuade Gena up and got her to sit with us at the highest part of the ship :D
Cyclone was opened after that and we took it. Like 3 times in total. The guys were pretty funny.
"FUCKKKKKKKKKKKKKK! CBBBBBBBBBBBBBB!"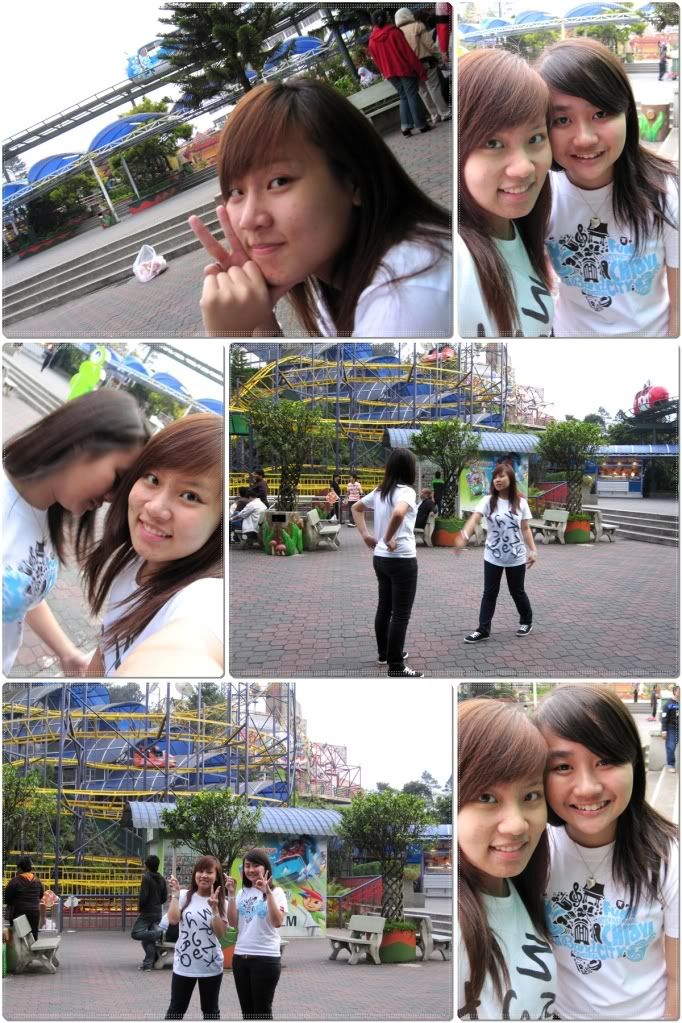 3 to show the number of times we went on the cyclone!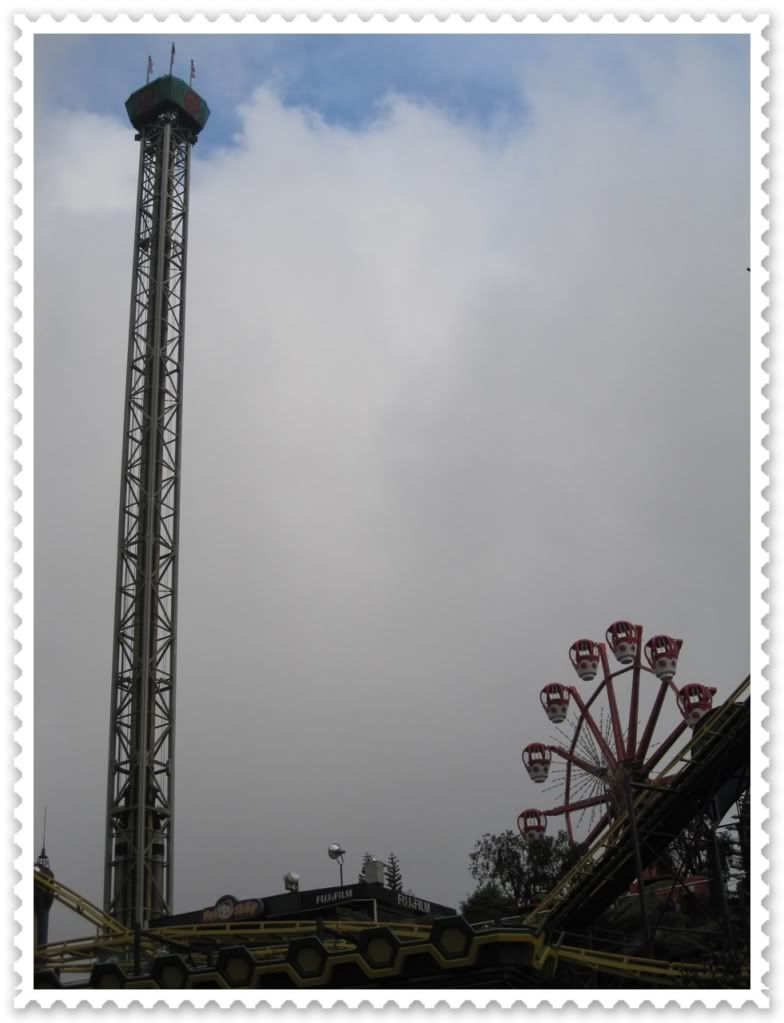 Sad.
Dinner was zhi char and it was delicioussssss. Now I know where to go for food the next time I go genting!
Played the indoor games and took those super kiddy ones like the ferris wheel etc. Haha!
Played till quite late before making our way back to our hotel..
After a few mouthful of alcohol, this is what Gena looks like..
See how red she is?!