And.... it's holidays!
Not much of a holiday feel since the boy's exams are coming and so is, like the rest of the world. Okay, UOL people. Shall make use of this 24 days to rejuvenate myself for Summer.
Spring means that NO MORE UGC (please please let me pass 111 so I dont have to retake that damn mod), an end to public speaking and to many people from BAC/6 Spring 2011 graduating. =( It's gonna be so different from Summer onwards. Lesson learnt from Spring: never ever take 2 UGCs in a sem cos you're simply just committing suicide in GPA terms.
Last few weeks of Spring was rushing through our 326 group presentation and it took the bulk of my time. Glad that it went well overall. Just waiting for our final results to be out. Hopefully I'll get an A, and this will be the only A for this semester.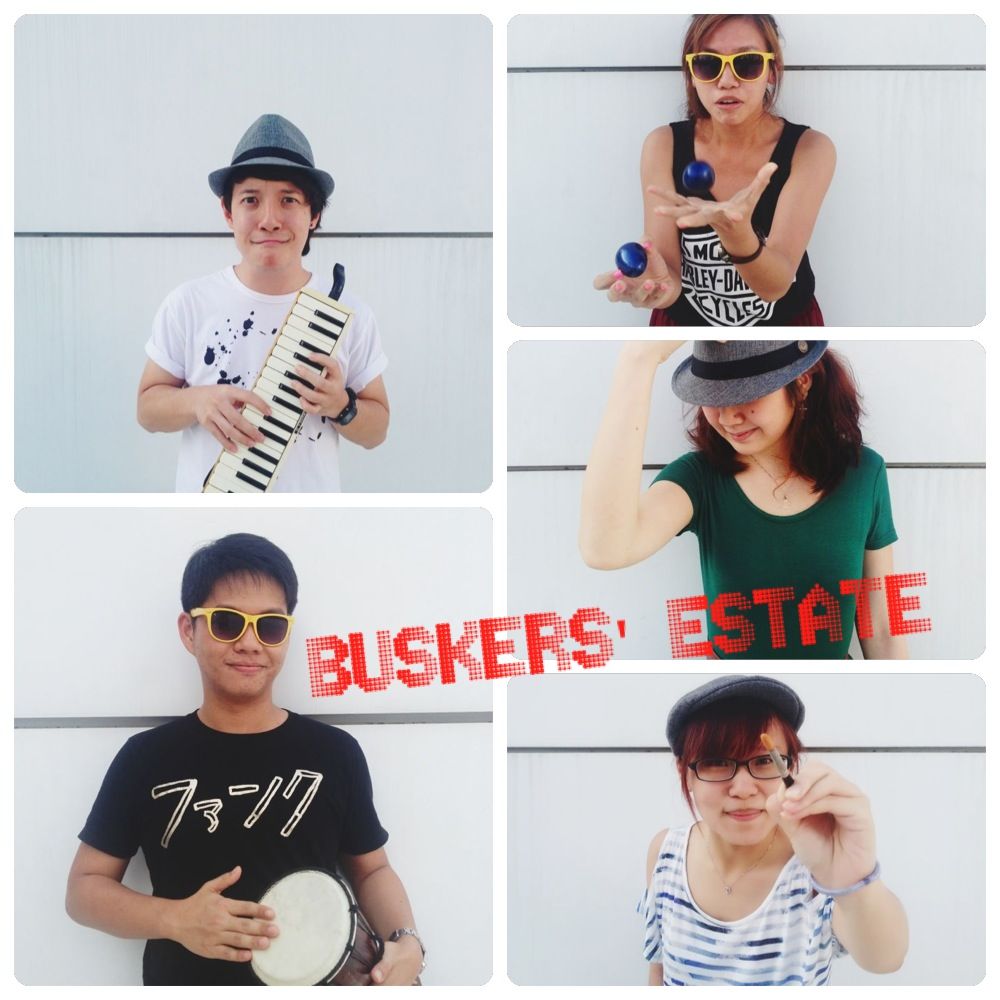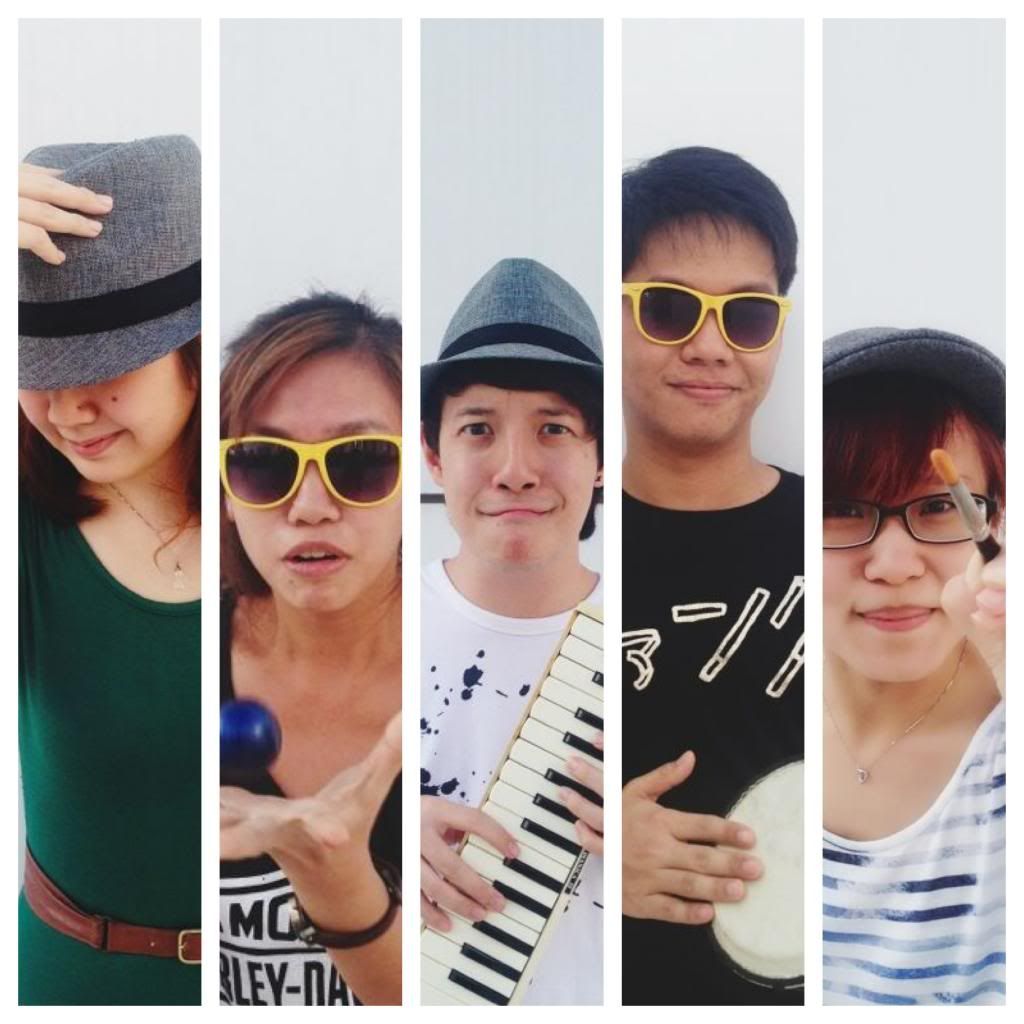 Looks like some promo photos for a band. Hahahaha.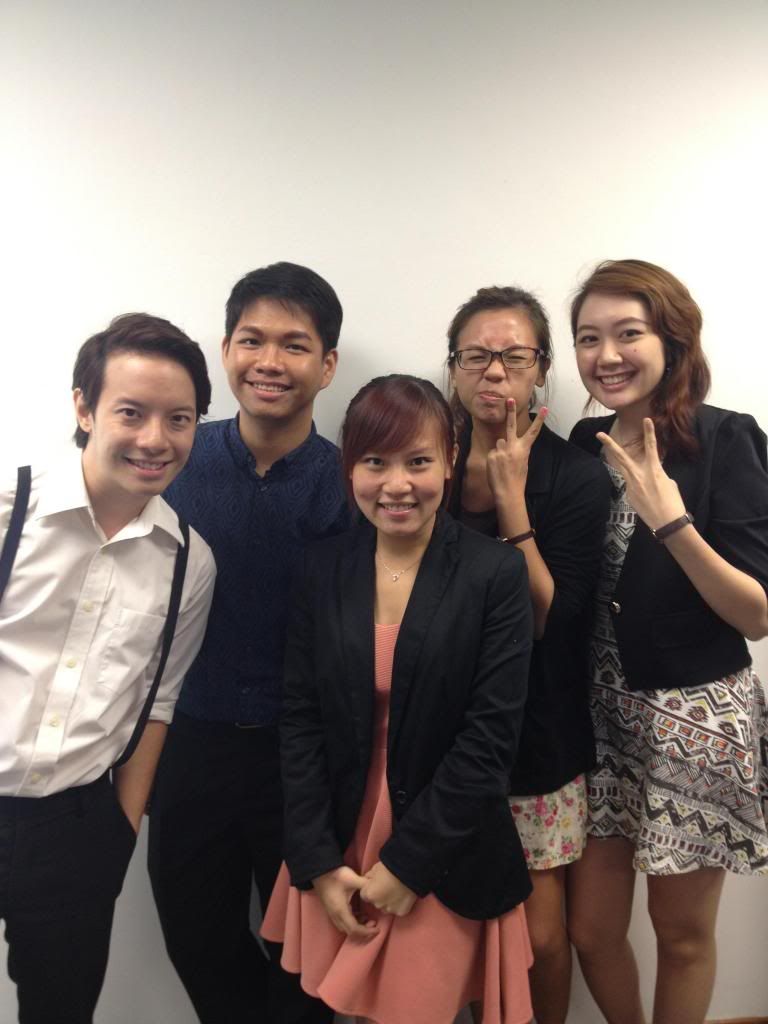 YAY TO THE END OF PRESENTATION!
The end of Spring brings goodbyes.
And so.. it was the end of school life for 2 of my very good friends in UB.
Darren! The meowmeow whom I could talk to about anything and everything. The meowmeow who helped me in my school work be it choosing of mods, timetable-setting, outline of speeches, etc. The meowmeow who gave advice, brings a smile to my face with all his lame and stupid jokes.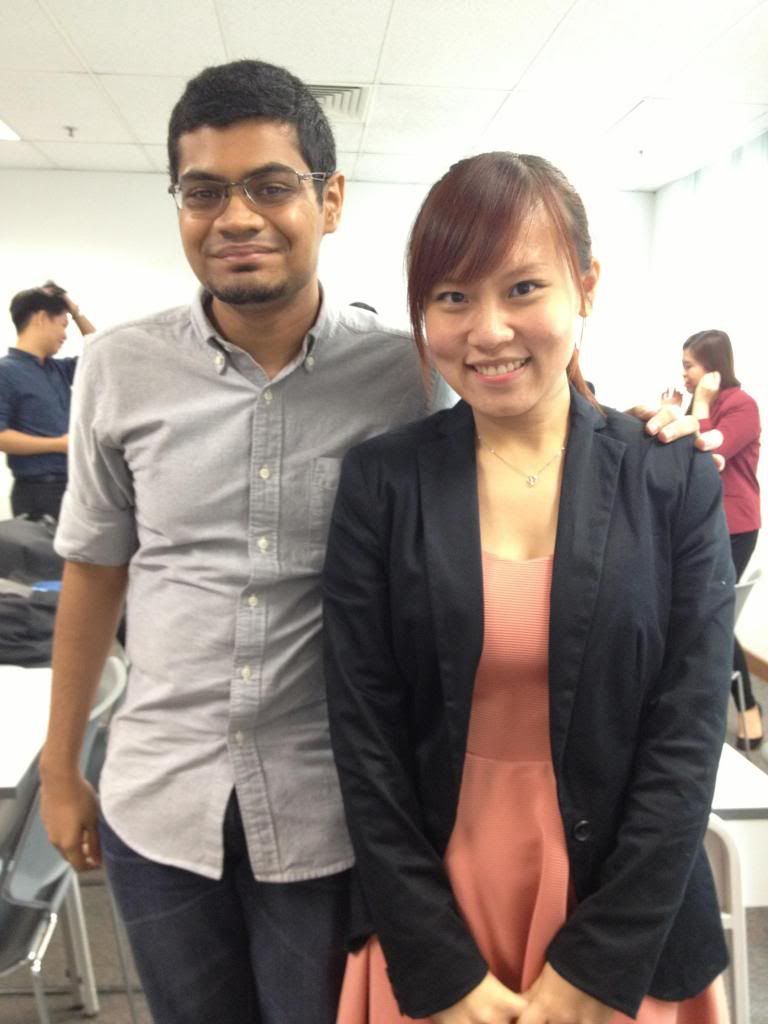 Sailesh! The terrorist who brought reddit/pets into my world, spammed cats photos, showed me benben and o'cha, brought me to Love Kuching's forever alone party and got me to love Lenny, gave me advice on mods etc.
I'm sure it's not goodbye, it's just 'see you later' (: