I want an otter. like seriously. why is this otter so cute. why. oh why.
Ohhhh it's been a while since I last have a proper update.
So here's what happened.
Summer was a bitch.
Man I missed Summer'12 like mad.
I'm so glad it''s over though. Thankfully the craziness was worth it. But it was made better by the wonderful lecturers and new friends that I've made. Lecturers like Stephanie Pollack, Carolyn Hurley, Michael Stefanone and Amanda Lohiser make me feel that I should have joined UB later. BAC/6 and earlier have gotten crappy lecturers like HJH and K.Ong and those modules felt like a waste of time now. Newer batches are getting their money worth with all the US lecturers.
Oh well. Summer II is finally over. Did my first media kit and it was a huge smoke mission. Went into a gay club for the very first time for intercultural comms and had a blast. My first clubbing experience with people that I do not know very well. However, I have to say that it was fun and I really felt at ease with them. A wonderful presentation with the group with oh-so-awesome keynote slides done by Valerie.
1 last semester left. 2 more mods. 3 good friends to spend it with. 4 more months to graduation. Too fast. It feels like yesterday when I step into SIM for UB orientation camp. No doubt the best 3 years of my life. I finally got to study what I like.
Outside of school, there's many amazing stuff going on as well. I applied for "the most powerful intern" for the Muttons..
Made it to the top 3 and emerged the winner :D
Honestly, I dont know why I was chosen but I'm glad to be given the chance to learn, and fulfill my childhood dream of working in a radio studio.
Participated in the first ever Great Mp3 Experiment in Singapore! Wheeeee! Finally a chance to participate in an improveverywhere event after following their website for years.
Tourist for the day because we went to the zoo before this :D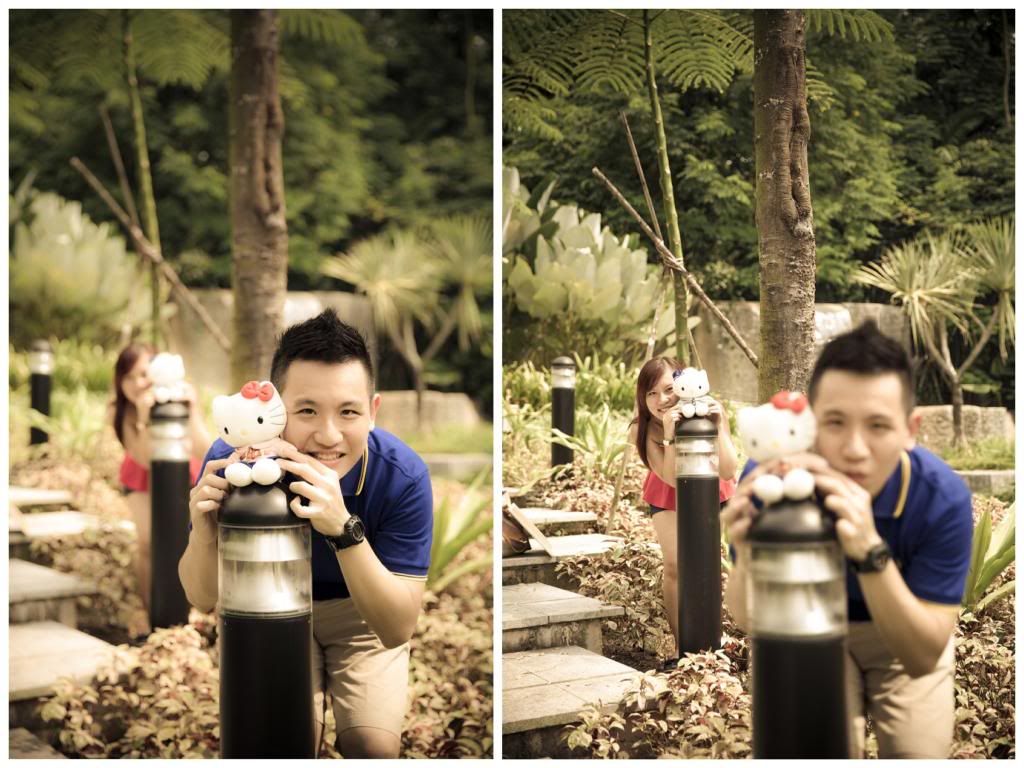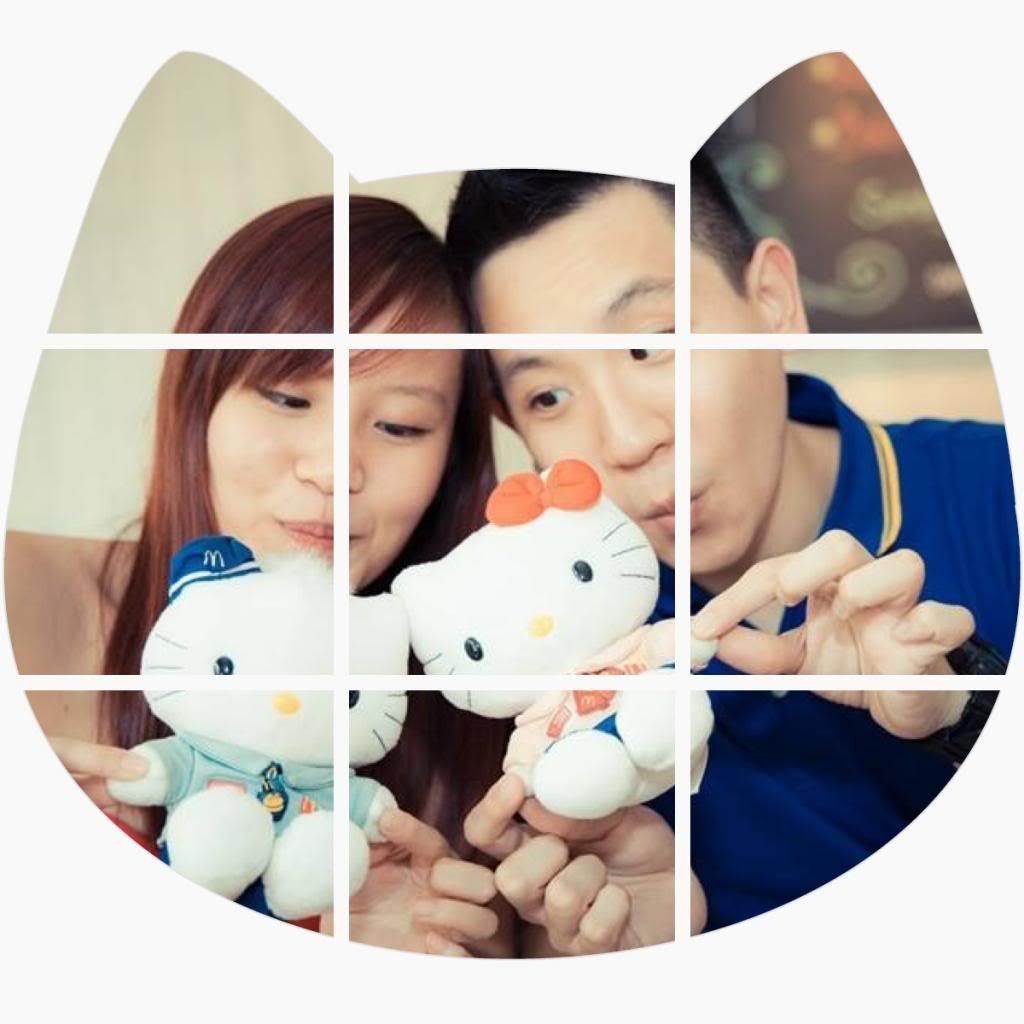 Received the photos from our photoshoot! A pleasant surprise after school and I love love love the photos so much <3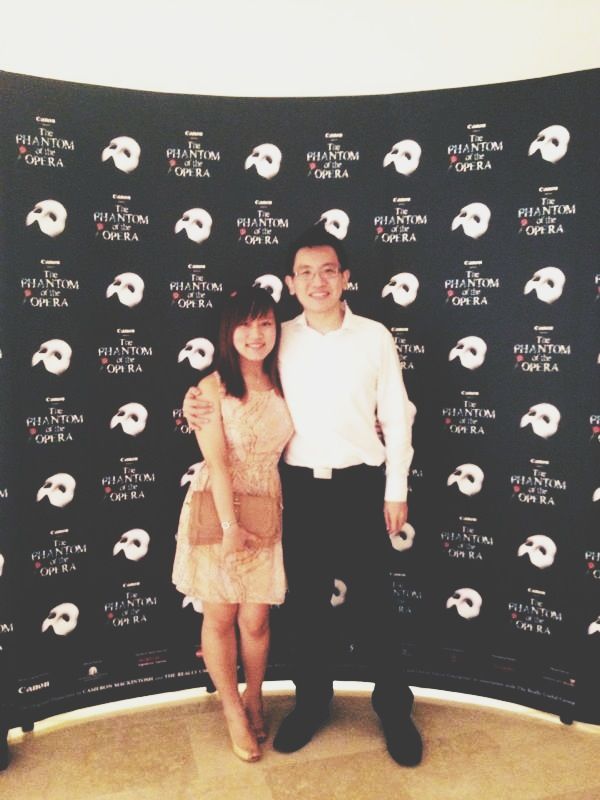 Caught Phantom Of The Opera! FINALLY! I missed the last time when they came to Singapore in 2007 and the moment I heard the news that they are coming back, I eagerly waited for the ticket sales and got it the moment it's available. It was so so so so goooodddd. It was A's first musical so POTO was even more special now. (: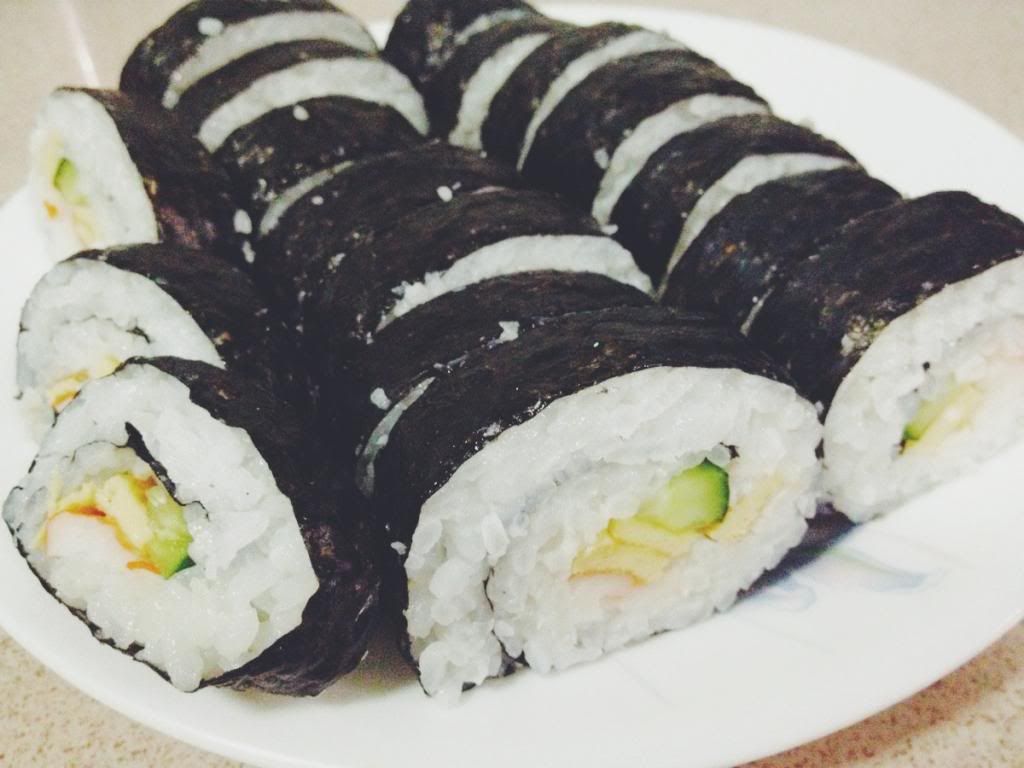 Made sushi for a picnic with the boy at Gardens by the Bay. Noms. It's fun but it was time-consuming to prepare the ingredients.
& then queued for Tim Ho Wan for dinner. Took us about 1hr 15 min? I think it's my longest queue up to date. The char siew buns were noms. Love the first bite, where it's the milky crust and then the fillings in the second bite. Maybe it's because I took small bites hence 2 bites to get to the fillings.
Met up with Inez, the super duper busy girl, finally! I was pretty sad that we kinda lost contact after Summer'12 and I didn't make the effort to contact her either. A few times I did but we just stopped talking. Glad that I saw her during convocation and finally pestered her relentlessly for a meetup. It was just a 2-hour brunch date but it felt like we made up for the 1 year that we've lost. One of the best confidant, friend, groupmate, batchmate from UB <3
and so I started my internship with the Muttons just last week and there's so much to learn! Radio doesnt look as easy as it sounds. It was quite thrilling to be on air occasionally and I still dont know how I sound like on air! Everyday was a different experience and I have my own mini segment "Funny Headlines Around the World" hehehee. Looking forward to more new things and maybe meet celebs or something. HAHAHA. Now I cannot win anything from them already):
Color Run 2013! Thankfully I did not spend $55 on this run because as much fun as I had, I still don't think it's worth the money. Seeing how strangers high-fiving each other and laughing at each other like we've known each other for years, colored cornstarch, legit reason to go home in a colorful mess makes Color Run live up to its reputation of being the #happiest5k. I'll go for the next one, if it's free or not so expensive. Hehee.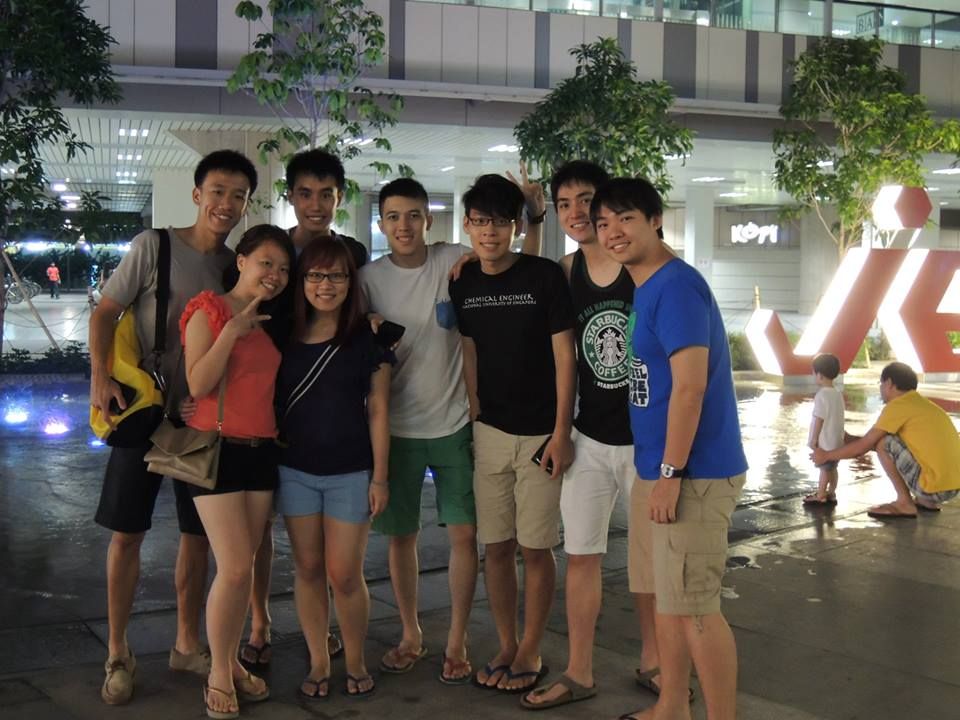 08s10 Class gathering! It's more of a small group gathering since the attendance was 8/24. Nevertheless, it was still good catching up with the rest and Kenneth is finally back from US! Hopefully we'll have a better attendance for the next gathering.
1 more week to the start of Fall. Life is getting busy, but enriching and fun. Time with A is getting lesser, with me ending work at 8pm. I'm thankful that we have Saturday for we-time and instead of meeting for dinners, we're changing to meet for lunch so at least there's some time spent together. Didnt meet the boy during the weekdays for this week and it felt so so long. Bahhhh. Dont like this. Glad that we have the occasional night calls which makes not seeing each other better. I'm really thankful that both of us make the effort to spend time with each other and it's not just a one-way street, thankful for him being an adult in the relationship when I'm behaving like a child, whining and complaining. Thankful for him being supportive and gave me encouragement in this new journey that I'm taking, for tuning into my mini segment and giving me feedbacks.
I'm looking forward to all my Saturdates already (: